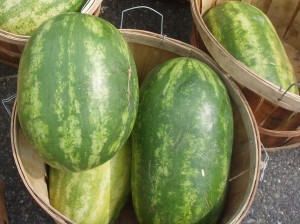 Water, water everywhere.
Sometimes, actually often, my water glass seems like it's mocking me.  It sits on my desk or on the kitchen counter just waiting for me to fill it and then empty it, only to start the process all over again a short while later.  Truthfully, it's more like a few hours later for me.  When I pass by the glass without picking it up, I feel a tiny twinge of guilt.  Same goes for when I trade the room temperature contents for a fresh pour.
I know that I'm supposed to be drinking more water throughout the day than feels natural to me.  I also know that I'm supposed to drink before I feel thirsty.  I've been told many times that feeling thirsty means that I am already dehydrated.  Yeah.  I get it.  Still, I seem to border on dehydrated most of the time.
I mean, how many times can I really refill that thing and drink the water, glassful after glassful?  Hour after hour.  Day in and day out.  For the rest of my time on this planet.  Drink more water.
Do you have a similar relationship with the clear stuff? 
If you're like me, you add lemon slices, cucumber slices or maybe mint to your glass to change the flavor once in a while.  Heck, we've even told you to do that in another post –  http://www.legallyhealthy.com/liquidated-damages/.  But there's another way to get your water.  Eat it.
Yes, I said eat your water.
Fruits and vegetables are made up mostly of water, so they're an excellent way to stay hydrated without always downing glass after glass from the cooler, bottle or tap.  There are so many to choose from, you'll never get bored.  Maybe that's why Mother Nature grows different foods each season.  As a bonus, you're getting vitamins along with hydration.  When you're feeling thirsty, chew up!
Foods that have a lot of water in them tend to look and to be larger, so when you eat them, you feel like you're eating more food.  This creates a feeling of satiety, and it also keeps your mouth busy.  When there is water in your food, the foods stay longer in your belly, so you feel fuller longer.  You don't get the same effect from drinking a glass of water with the foods that you eat.  For example, when you add water to vegetables to make a soup, you feel more full after eating the soup than if you had eaten the vegetables and drank a glass of water. When water is bound to food, absorption of the water from your stomach into your body is slowed, and you stay full.
If you're wondering which fruits and vegetables contain the most water, here's a short list of some great options.  Cucumbers, lettuce, watermelon, grapefruit, tomatoes, pineapple, strawberries, peaches, celery, cantaloupe and broccoli are all high in water content.  But, don't stop there. Eat a wide variety of fruits and veggies so you benefit from all of the other good-for-you nutrients that these foods provide.  The more you eat, the less often you have to pick up the glass.
Go on.  Eat your water!
What are your favorite ways to hydrate in the heat?  Leave a Comment below.